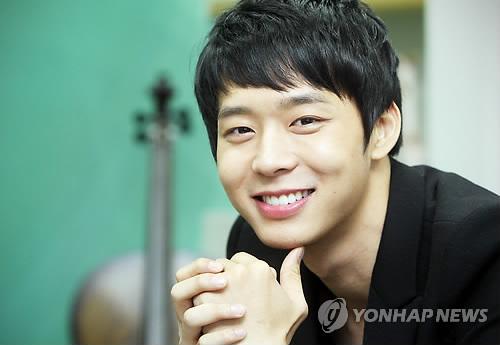 "Lyricist, producer, singer, actor – I want to be good at it all."
"This is the first time since my debut that I have felt a sense of greed. Before, the feeling of getting pulled along was much stronger… But now, I feel like I'm doing things for myself, and I want to become good at them."
JYJ trio member Micky Yoochun (24) received his first opportunity to successfully debut in the acting scene by by being cast for the drama 'Sungkyunkwan Scandal'. In a recent interview with Yeonhap News, the singer was able to reveal his thoughts about his current activities in the entertainment industry.
When asked "How far can your talents reach?", Micky Yoochun replied, "I can do a lot of things, but there's nothing that I really excel in. It would be good if I could try everything at once, but since that's difficult to achieve, I want to slowly develop myself in each field, one by one. I want to excel in all four fields."
Because the filming for 'Sungkyunkwan Scandal' experienced some sudden last minute clashes with his showcase schedules for the JYJ promotions, Yoochun had no other choice but to digest his schedules at a superhuman level. The experience led him to fully understand how difficult it is to be active in both singing and acting at the same time.
"I had no other choice but to practice the showcase choreography at the historical set of 'Sungkyunkwan Scandal'. Since I had no time to travel back up to Seoul, the dance team came to me and we practiced during my breaks. It was really difficult. I needed to learn the dance for a new song in just two days. That's why I barely had confidence when I stood up on stage for the showcase. Phew.. I don't even know how I got through with it all. If I ever have clashing schedules like that again, I don't think I could do it. I think I really need to manage my schedules well."
Micky Yoochun lived in America between 6th grade elementary to 2nd grade middle school before he returned to Korea to become a member of TVXQ and eventually, one of Asia's biggest stars. Yet, as Yeonhap News revealed, "He decided to give up the name of TVXQ and began a new path with fellow members Hero Jaejoong and Xiah Junsu under a new name, JYJ." With the new transition came an additional level of stress. Even now, the member claims that he does not feel as free as before.
"It's better now, but before I suffered so much stress that I could barely sleep; so much stress that I couldn't even remember when I last felt at rest. However, in the end I think this was for the better. I have absolutely no regrets with my current situation. I may still get stress and worry a lot, but right now I am happy in my state of desire for what I want to do."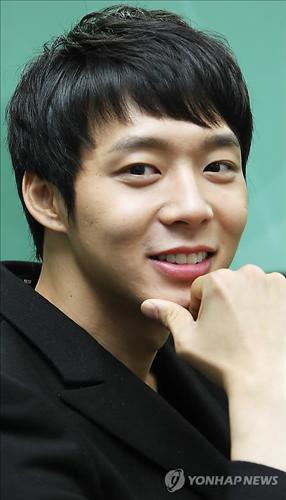 With regards to his group name 'JYJ', Yoochun said, "We did have thoughts of promoting with a better and awesome new name, but we didn't feel the need to live an extravagant life and tell everyone of our new journey."
JYJ is currently on their worldwide showcase for their new album, "The Beginning", which contains a total of 8 tracks, including songs by Kanye West and Rodney Jerkins.
"This might sound cliche, but the album contains music that I've always wanted to create. During our album production, I was truly able to feel why Kanye West is a worldwide star, and thought how much effort he must put into his work when no one is watching. Meanwhile, Rodney Jerkins did not seem like an American. He definitely has an oriental mindset, and he is well aware of what he's good at, and what his strong points are."
The official release of their album was followed up by an official article about JYJ in the US Billboard Magazine. Although they were all advertisements that they had to pay for themselves, it is still not an easy task to achieve nevertheless.
"When I saw us in the Billboard Magazine… It was just so fascinating. It's a magazine I always bought when I was in America, but to see us on there, and to see our picture on the homepage of their site made me really happy and warm inside."
Micky Yoochun concluded with, "There are so many things that I still need to do, and things I want to try. I will put in all my effort with an enthusiastic and thankful mindset."
Source + Photo: Yonhap News
credit: Allkpop
Shared by: jocelyn49@APRforum



Posts

: 150


Join date

: 2010-10-06


Age

: 28


Location

: Malaysia





Similar topics
---
Permissions in this forum:
You
cannot
reply to topics in this forum